Sports
How to Choose the Perfect Goalkeeper Cap?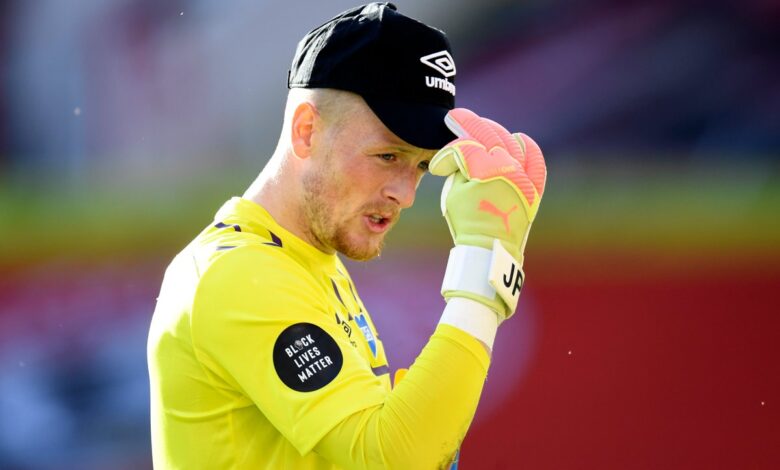 Unlike outfield players, goalkeepers are allowed to wear caps and hats on the field. Goalkeeper caps serve the purpose of protecting the eyes from the sun, although they can be worn in any condition.
Caps are not only functional; they are a fashion accessory as well.
Either way, a high-quality goalkeeper cap is essential. In this article, we'll talk about what you should consider when purchasing this popular and practical goalkeeping accessory.
Material
If you're going to be wearing your cap frequently, you have to think about the quality of the material. There are several options available. Usually, cotton twill fabric is the norm, as it's super-soft and comfortable.
However, polyester caps combined with mesh are a popular choice too. Mesh is vital as it allows more breathability overall.
You might also run into wool caps made for colder weather, but these are rarer. Ultimately, the choice comes down to either cotton or polyester and what works best for you.
Size
Goalkeeper caps are usually available in a few different sizes. But the area that needs the closest attention is adjustability.
A typical goalie is often incredibly active, and the last thing they need is their cap falling off at the least opportune moment. Probably the best option is an adjustable back closure.
That way, you get the custom fit and less frustration. If the cap doesn't feature adjustability, the safest bet is to get a size that's snug but not too tight.
Stitching
For goalkeeper caps, stitching is vital for two reasons. First, when a cap features quality and precise stitching, it's more likely to withstand extreme conditions.
The material is essential, but excellent stitching will ensure your cap stays intact much longer. The other reason stitching matters is that it can be used for contrasting colours and creating unique styles.
Style
You already know that goalkeepers wear jerseys of different colours and that they're permitted to wear caps. The style and colour of clothing and accessories play a vital role for both amateur and professional players alike.
Coordinating with the rest of your goalkeeping equipment is one way to go. However, caps are often worn outside of the field.
Therefore, choosing a goalkeeper cap that fits your taste is important. There are no rules set in stone for the style, and you should stick to what you prefer.
Pricing
Depending on the brand, goalkeeper caps come with various price tags. Naturally, quality plays a significant role, too. The aim is to look for a reasonably priced goalkeeper cap that offers both solid performance and value for money.
High-quality doesn't always have to be a burden on your budget. That's especially true when you consider how much equipment a goalie requires.
A little bit of research goes a long way, as many excellent brands offer fantastic caps at affordable prices.
Durability
When you're busy training every day and preparing for the next match, you don't want to worry about your gear falling apart. If you're buying a goalkeeping cap, longevity is key. Your cap shouldn't be flimsy or feel poorly made.
Get Your Goalkeeping Equipment From Just Keepers
If you're passionate about goalkeeping, then you'll know that well-made equipment is essential. You can find all types of goalkeeping gear at Just Keepers, starting from gloves, jerseys, leggings, tops, and everything in between.
The range also includes accessories such as goalkeeper caps, glove bags, and shoe bags. Just Keepers is a place where all goalkeeper dreams come true. Once you have all the equipment required for top performance, all that's left is to play your heart out on the field.
Don't Let the Sun Distract You From the Ball
Goalkeeper caps are not for everyone. Some goalies won't wear them and might even feel like they are an impediment to their performance. On the other hand, many goalkeepers rely on caps to protect them from the sun and improve theirfocus.
Also, caps are a popular accessory and can be paired well with any goalie style. Check out Just Keepers for their caps and hats, as well as all the other goalkeeper equipment essential to prepare you for the next match fully.
Read More About This Website