Featured
Maintaining a Good Relation Between Parents and Children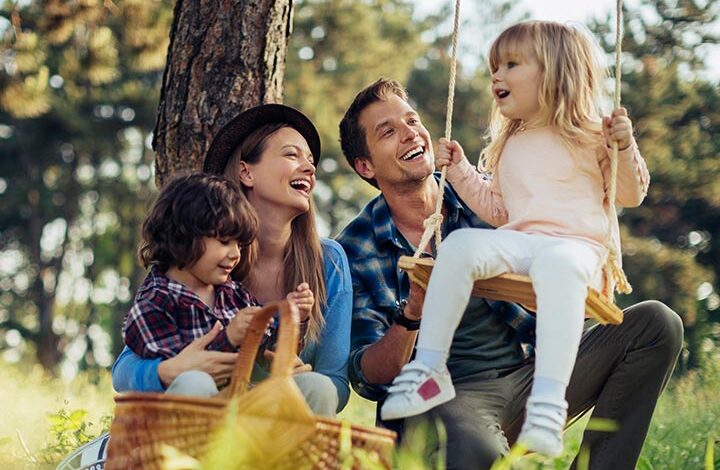 The relationship between parents and children is something very important that begins to be cultivated since the discovery of pregnancy.
At this point, the baby is still totally dependent on the mother, at which point the foundations of this bond begin to be built. After birth, however, the child still needs the parents for emotional and psychological support—which lasts for a lifetime.
Do you want to understand better the importance of the relationship between parents and children and what you can do to make it better? Keep reading and ask your questions about how you should behave towards your children!
Importance of a good parent-child relationship
The relationship with parents is one of the most important in anyone's life. Thus, it is essential that the child never feels without support or love, because this type of affective lack can make him feel powerless or helpless in the face of life's challenges.
In this way, the good relationship must start even before the baby is born and continue like this for the next few years. In this sense, it is necessary to consider that it is from the relationships with the family that the child learns to relate to other people and to understand their own self-esteem.
So when the child has children, they too will be very loved. Likewise, the young person will be able to build healthy relationships with other people throughout their lives.
A good relationship between parents and children, therefore, is essential for the child to grow up with security, confidence, and autonomy. In this way, she learns to respect others and identify what really matters. In addition, the family relationship will directly influence the values ​​of the next generations.
Possible difficulties in the relationship between parents and children
Most of the conflicts that arise in the relationship between parents and children originate from the lack of communication within the home.
On the one hand, children, especially in adolescence, generally think that their parents just want to impose rules and prohibit them. On the other hand, parents may think their children just want permission. When, in the end, conflicts only hide one truth: the need to want to be loved by the other.
Each phase has its peculiarities, its challenges, and ways of building and maintaining an intimacy that should last a lifetime.
In childhood, parents often have to deal with impulsiveness and the child's difficulty controlling intense emotions, such as anger. In adolescence, rebelliousness and contempt make healthy communication difficult at home.
On the part of those responsible, a rigid posture, which does not guarantee a space for the child to express themselves and say how they feel, makes it impossible to create an intimacy – which is so necessary for parents to know their children and know how to communicate with them.
Another factor that greatly influences the relationship between parents and children is the lack of time. The work routine full of commitments often becomes a decisive issue for family interaction. The use of parental apps can help you and your child create a bond by limiting your child's screen time.
To overcome this problem, make good use of every moment together. Remember that we are all the time creating memories. Therefore, prioritize outings and appointments capable of creating pleasant moments, and strengthening the bond between parents and children. It is also important to be aware that gifts do not make up for the absence of time.
Ways to maintain a quality relationship
As much as children grow and difficulties in the relationship arise, trust, respect, and dialogue must always be present in the family. From frequent conversations and maintenance of the bond between parents and children, the relationship can be built on love and trust.
For this, care needs to be done daily. Find out now what you can do to cultivate a good relationship with your children.
Talk a lot
The basis of this relationship must be a conversation—even when the child cannot yet speak. These moments of dialogue are essential for the little ones to realize that their parents care about them. So talk about how his day at school was or what he wants to do later – the important thing is that these moments are frequent.
In the same way, the conversation is essential for children to learn to understand their own emotions. In this regard, when she is sad, angry, or scared, it is essential that the parents explain the nature of the situation and offer help.
That way, she will know how to deal with these sensations better. In the future, the child will feel safe talking about anything and will be more mature about her feelings.
Share a passion
When parents and children share a passion, a hobby, or an activity they can do together, the relationship is strengthened. This passion should offer the opportunity to spend time together, in moments of interaction and shared feelings.
It could be a sport, an artistic activity, a love for a certain movie, or a musical style. This is an excellent way to strengthen the family bond and improve intimacy.
Be present
You need to be present at any point in your child's life, whether he's good or bad. So don't miss any of the special occasions, like the final of the football championship or the dance performance at school. It is important for the child to feel supported and motivated by the parents—an irreplaceable feeling.
Be a good role model
Children, especially younger ones, learn how to act by watching adults. So don't forget to be a good role model. Don't do what you don't want your child to do—or at least try not to do it in front of him. For example, for him to turn off his cell phone during his study, avoid touching the device while talking to the little one.
It should be noted that the family hierarchy cannot be broken, no matter how close the relationship between parents and children may be — friendship and love must exist, but respect and authority must not be left aside. It is precisely this balance that is the great challenge to offering a good education to children.
The support network is essential
First-time parents need a support network so that they have support not only with household chores, such as cleaning the house and washing the dishes but also on the affective side, having someone to share anguish, cry and receive advice. It could be family, friends, or neighbors, among others.
The relationship between parents and children is unique, no other in the world can replace this one. Therefore, when the family does not support or understand children and adolescents, they end up looking to other people for support.
Therefore, cultivate, above all, unity with your children. Keep dialogue and empathy, so that love and affection will not be lacking.