Home improvement
Maximizing Your Investment: Choosing the Right Type of Siding for Your Home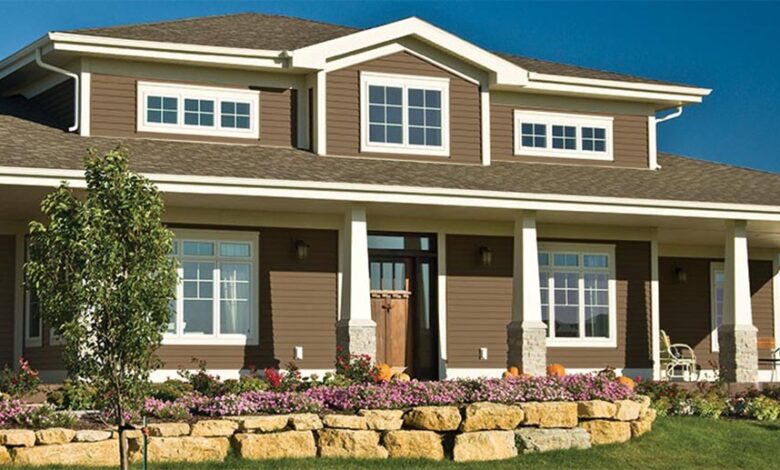 Choosing the appropriate siding for your house is an important decision that can have an effect on both the aesthetic value and the long-term stability of your property.
Because of the wide selection of siding materials today, it is crucial to have a dependable understanding of the qualities and advantages offered by each variety.
In this piece, we will discuss popular choices for siding, such as brick, stucco, brick veneer, wood, and fiber cement. You will most likely make a smart choice that satisfies your preferences and requirements if you explore the defining characteristics of each available alternative.
Vinyl Siding
Vinyl siding stands out from other options because of its relatively inexpensive cost, long lifespan, and minimal upkeep requirements. Its composition of PVC (polyvinyl chloride) resin offers a high level of resistance to rotting, insects, and moisture.
Vinyl siding is readily available in an extensive variety of shades and styles, giving homeowners the ability to select an appearance that will match their individual preferences and the overall aesthetic appeal of the property.
Vinyl siding cannot be painted and may crack or fade over time. However, vinyl siding cannot be painted despite its ease of installation.
Fiber Cement Siding
Sand, cement, and wood fiber are the three main components of fiber cement siding, which makes it a long-lasting material alternative. Fiber cement siding can be purchased in a variety of textures and styles, and it is well-known for its resilience in the face of heat, insects, and decay. Homeowners have the option of selecting lap siding, shingles, or panels for their exteriors.
Fiber cement siding is advantageous due to its adaptability, low maintenance requirements, and the ability to be painted in any color of the property homeowner's choosing; yet, its installation calls for specialized equipment and the assistance of a trained professional.
Wood Siding
Any house can benefit from the timeless and natural appeal of wood siding, which also brings a sense of warmth. This style of siding is frequently constructed out of a variety of woods, the most common of which are cedar, redwood, and pine.
A diverse palette of colors can be achieved by painting or staining wood siding, both of which are options for homeowners. The use of wood siding has the disadvantage of requiring routine upkeep, but it has the benefit of being easy to repair because damaged sections may be replaced individually.
Stucco Siding
In areas where high temperatures and arid climates are experienced all year round, stucco siding is an attractive and practical option. Stucco siding is composed of a mixture of water, sand, and cement. This type of siding is layered on top of a wire mesh before being textured for a natural and smooth finish.
Although stucco siding is long-lasting and requires little maintenance, it should not be used in environments with significant moisture or humidity levels. In addition, it is advised that an expert do the installation, and repairs can be difficult, making it impossible to DIY.
Brick Siding
Brick veneer emanates a timeless and traditional style while giving a building both durability and aesthetic appeal. Brick siding is resistant to fire, insects, and rot due to its composition as clay. This type of siding has a classic look. On top of that, it is also exceptionally well-insulated and offers high levels of energy efficiency.
Brick siding, however, has a greater initial cost compared to other siding materials. It must be installed by a siding professional, and it restricts design freedom. Finally, it may not be easy to repair or replace individual bricks.
In conclusion, homeowners who are able to make informed judgments about the exterior of their homes have a tight grasp of the qualities and characteristics of the various siding options available to them.
You can choose the perfect material for the siding if you take into account a variety of criteria, including your budget, how long it will last, how much upkeep it will demand, the climate where you live, and your aesthetic preferences.
Consultation with a siding contractor charleston sc can be of further assistance to you in selecting the ideal solution for your home's siding, one that combines practicality, durability, and aesthetic appeal.