Automotive
Reviews and Features: Motorcycles Philippines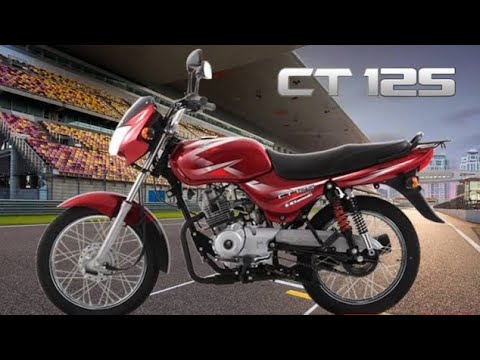 Motorcycles Philippines
Motorcycles Philippines! There are many motorcycle brands in the Philippines, and each of them possesses its own specifications and features. There is wide use of motorcycles in the Philippines.
As each motorcycle has its own specification, we will talk about some motorcycles in the Philippines and would read about their specifications, features, and much more. Let's read about Motorcycle Philippines.
Honda ADV 150
This scooter comes with the latest technology which possesses many outstanding features. This bike owns a power of 150cc. It was first introduced in 2019, and it made much progress, and now its latest model is on the way to continue the progress made by its previous generations. The main reason behind its choice for people is its position which is higher than Honda PCX.
This bike is also higher than the premium scooter of Honda that first existed. Lights are LEDs used in this bike, there is a smart key system, power charger, adjustable windscreen, wide and comfortable tapered handlebars, tube model rear suspension, much luggage space, dual disk brakes, and many more features are available in this bike.
Honda CBR 150 R
The newly launched Honda CBR 150R comes with an aggressive and fierce look. This bike is the best for going on long drives and is much more stylish. The color, design, engine performance, and other features are up to the mark. It has a much shaper design. There are headlights and LEDs. DLRs and the feature of sharper fairing make it sportier than its previous generations. 
There is a full Digital Infotainment system that provides the rider with gear information and fuel consumption information. Furthermore, it demonstrates fuel, time, rpm, and regular speed of the bike.  It is a more comfortable bike because of its upper handlebar position. The most important thing is that only Honda CBR 150 R possesses ESS and ABS braking system.
Kawasaki CT125
Kawasaki CT125 is a powerful bike in the class of 125cc. This bike gives a more basic look and appearance. This is a compact bike, with a small size, which gives it a classy look among its competitors. There are square headlights used in this bike. The headlamps of 12V DC are used in this bike in order to guide the rider through this path. 
There is a four-valve, 124.5 cc, four-stroke, air-cooled engine, SOHC. The maximum power that this engine can deliver is 9.86 horsepower, and this could be gained at 7,500 rpm, and the maximum torque that its engine produces is 1.07 Nm, which is further achieved at 5,500 rpm. This helps this bike achieve the maximum speed in a short time.
Conclusion
Motorcycles in the Philippines are the best in every way. You can get your desired bike with great features. Some bikes are very cheap, while some of them have many great features that compete well.
In every way, the engine power of all the bikes is remarkable, and each bike gives much tough time to its competitors. However, some bikes are sportier with aggressive and fierce looks.