Featured
Tech to Improve Your Home Office Set Up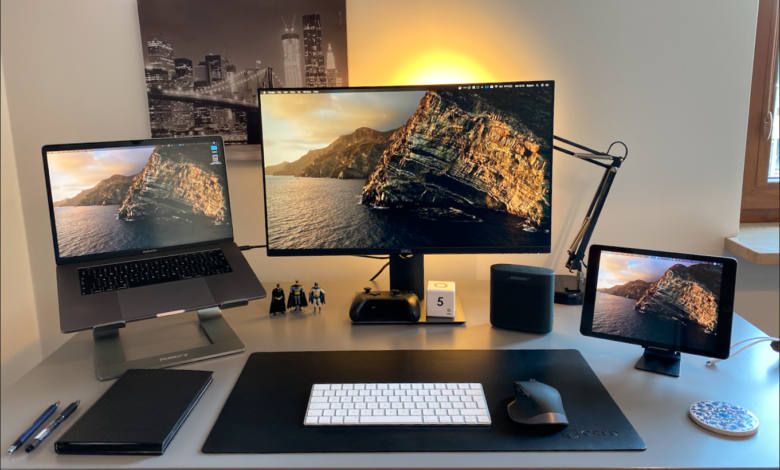 When you are deciding to work from home, like so many people now, due to the culture change that was heralded in by the effects of the coronavirus pandemic, you need to make sure that you are properly set up. This is not just a question of the type of desk that you have or making sure that you carve out a proper space to be productive in — this is a question that extends to the technology that you have. Whether you are spending your own money, or your workplace has given you a home office budget, it is recommended to read the rest of this guide to get a full overview of what you should know.
A Second Screen
When you are working from home, and you only have a laptop or small computer screen, this can be fine for personal use but can be quite difficult when it comes to managing work alongside many other tasks. That's why it is a brilliant idea to buy a monitor that can work as an effective second screen, allowing you to move between ideas and to perhaps watch something while you work. If this is something that you are interested in, then you should be taking a look around for Displayport Monitors today.
VPN Technology
People use VPNs for all kinds of reasons. Some use it, like many people in Russia, to get around government crackdowns. Others use it to access films on Netflix or Disney Plus that aren't available in their home countries. Nonetheless, it is also an amazing tool when it comes to the workplace. Not only can it mean that your sensitive workplace information is less likely to be tracked, but the fact that you can pick which country you are in virtually allows you to do more targeted research. This makes it not just a nice-to-have technology, but essential, must-have technology as well.
Noise-Canceling Headphones
Many people working from home have found it hard to concentrate. You might find that you are also suffering from this problem due to a variety of sounds from your roommates, loved ones, or the street. As a result, it is never a bad idea to look into the potential involved with buying noise-canceling headphones. By doing this, you can block out surround sound and focus on what matters — your work.
An Ergonomic Chair
When you are working from home, you naturally want to make sure that you are doing so in comfort. As a result, the type of chair that you have matters. This is especially true as scientists warn of the dangers of sitting down for too long. The best way to be able to deal with this is by making sure that you invest in a dedicated ergonomic chair. It might cost you some money, but it will be a lot better for your health in the long run. It will also make the working day more enjoyable than it would otherwise be.