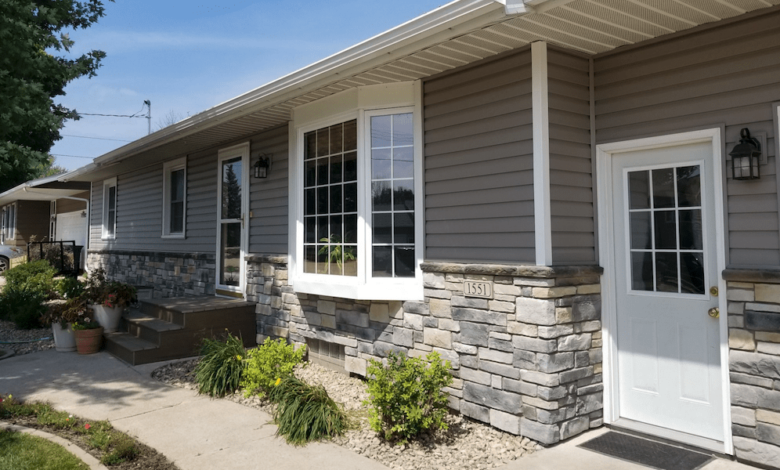 Nothing can beat the power of good siding when it comes to enhancing the look of your home. Not only does it add a charming and stylish look to your house, but it also improves its durability. However, selecting the right siding type for your home can be challenging if you need to know the different types of siding available. This guide will provide an overview of the different kinds of siding you can choose from.
Vinyl Siding
Vinyl siding is a popular choice for homeowners looking for a reliable and affordable siding material that requires minimal maintenance. The beauty of vinyl siding lies in its flexibility and durability. It is resistant to cracking, warping, and insect infestation, making it a great long-term investment for your home. Furthermore, vinyl siding is easy to install and does not require regular painting.
However, vinyl siding may need repair occasionally, like any other siding material. If you notice any signs of wear and tear on your siding, it's best to seek a professional Charleston Siding Repair service to address the issue before it becomes too costly to fix. Overall, vinyl siding is a great option for homeowners who want a low-maintenance, stylish, and durable solution for their home exterior.
Wood Siding
There's something timeless and captivating about wood siding that never fades away. It just oozes class and sophistication that can stand the test of time. Not only does it bring a warm and welcoming feel to the exterior of your home, but it's also a natural choice that provides unmatched insulation and durability.
Whether you prefer shingles, panels, or lap siding, wood siding adds an unrivaled aesthetic value to your home. However, it's important to remember that this beautiful material requires regular maintenance, such as painting and staining. The key to keeping your wood siding looking great is to ensure it receives proper care to protect it from the elements.
Fiber Cement Siding
Fiber cement siding is becoming an increasingly popular alternative to traditional wood siding. It is made of a mixture of cement, sand, and cellulose fibers and comes in various textures, colors, and shapes to suit any home style. But its real value comes from its durability. Unlike wood siding, fiber cement siding is non-flammable and resistant to insects and rotting, making it an extremely safe choice.
Once installed, this type of siding requires minimal maintenance and can last up to 50 years, making it a smart choice for homeowners who want a long-lasting and durable option. In short, if you're looking for a siding material that's both beautiful and functional, you can't go wrong with fiber cement siding.
Aluminum Siding
Aluminum siding is a durable and versatile option that offers many advantages. It is lightweight, corrosion-resistant, and easy to install. Aluminum siding also comes in many styles and colors and requires minimal maintenance. However, aluminum siding is susceptible to denting and is prone to fading. If you're looking for a low-maintenance option, aluminum siding is great.
Brick and Stone Siding
While brick and stone siding may be the most durable and aesthetically pleasing options for your home, it's important to consider the costs and potential difficulties associated with their installation. Once you have invested in these materials, you can expect minimal maintenance and long-lasting insulation benefits. However, as with all siding options, wear and tear are inevitable, and repairs may be necessary.
Suppose you ever find yourself in need of siding repair. In that case, it's important to hire professionals who have experience working with these materials to ensure that your brick or stone siding is properly maintained and continues to provide your home with the natural beauty and elegance for which it is known.
Selecting the right siding for your home can be challenging, but it's an essential decision that can impact the appearance and durability of your house for years to come. Each siding type has unique features and advantages, and choosing one that aligns with your preferences, budget, and maintenance needs is essential. Consult Charleston Advanced Siding Repair professional to help you choose the best siding type for your home. We hope this guide helps you understand the different types of siding available.