Tech
Best Email Marketing Courses To Take In 2022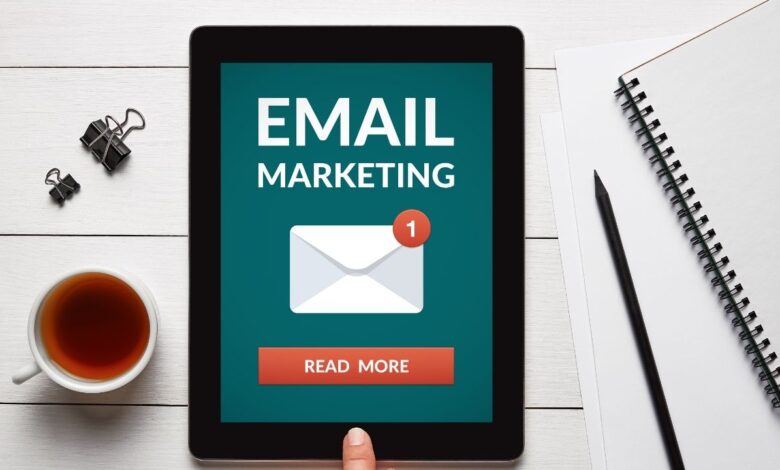 You must be aware of the importance of digital marketing. Whether you are doing business or not, it is crucial to hone your digital marketing skills one at a time. Email marketing is gaining popularity today because it allows you to reach out to your potential clients quietly and easily. Email marketing may initially sound confusing because people think it is an outdated form of marketing. However, this is not true despite being the oldest form of online marketing, and it has evolved to be the most commendable one today as well. Therefore, you should definitely consider learning email marketing skills.
Significance of Email Marketing
An email is the first form of digital communication for people and is still considered the most dominating form of marketing. Email marketing is significant as it can keep your customers informed. Well-designed or custom emails can produce higher conversion rates than any other marketing method.
It is significant because it allows brands to send messages to their potential audience, and only those interested in your services. Therefore, by sending direct messages to the potential lead, the brand has a greater chance of boosting its sales.
You do not have to go anywhere to learn email-marketing skills, as you can easily complete them online. Simply ensure you have high-speed internet access to complete the courses without any hassle. You can subscribe to HughesNet if you are looking for a reliable and fast internet connection. It offers a satellite internet connection, so you can complete your courses from anywhere. Dial HughesNet phone number for further information regarding the prices of the packages.
Best Email Marketing Courses
You can take free and paid courses, but we recommend you start with free email marketing courses first. It will help you understand whether it is your cup of tea or not. Here are some of the most popular email marketing courses.
Email Marketing Course by Reliablesoft Academy
This course tops our list as this one is for beginners so they can get a basic idea of what email marketing is. It covers topics such as the significance of email, marketing, task management, and so on. Moreover, you can learn more about email open rates and email automation techniques.
You can even enroll in this course if you are looking for tips and advice on how to perform email marketing tasks.
Email Marketing Certification Course by HubSpot
You must be familiar with these digital marketing platforms. HubSpot also has its academy that helps people enhance their marketing skills. It offers a rich email marketing course that can help your business grow. This course lasts three hours, so you can complete it in one go.
It is a detailed course that helps learners understand email marketing. Covering topics from understanding email delivery to nurturing leads. It is a free course, but still, a certificate of completion is given to the students.
Mailchimp Email Marketing Course by Udemy
Mailchimp is a popular email marketing platform! It also integrates with other business platforms, so sending an email using this platform is easier.
If you have decided to use Mailchimp as your email marketing platform, then you should enroll in this course. It is a paid course as it covers the essentials of email marketing. Such as Mailchimp's setup, organization, how to check email marketing analytics, access to plenty of resources, and so on. Moreover, you will also get your certificate of completion to showcase your skill.
Email Marketing Basics by Google Digital Garage
Google Digital Garage is famous for its incredible courses that help professionals to excel in their careers. It is a three hours course and includes advanced email marketing topics such as managing and measuring campaigns, crafting compelling emails, and so much more. It also covers topics of display advertising, Google ads, and so on. Therefore, this is a perfect course for marketing professionals.
Email Strategy and Optimization Course by LinkedIn Learning
If you have LinkedIn Premium, then you should start this course today. This course is good for digital marketing professionals as it sheds light on advanced email strategies. This course has nineteen videos, and it takes only one hour to complete. The videos are short but valuable. Once you get the certificate of completion, you can add it to your LinkedIn profile and show the recruiters your skill.
To Finish With
There are different types of marketing that one should consider, but email marketing is currently gaining popularity because of its potential. We hope you are going to consider one of the popular courses mentioned above and learn email marketing. It can help your digital marketing career thrive. You can show the certifications as evidence of your learning and grab great opportunities.
For more valuable information visit this website