Digital Marketing
How To Grow Your Small Business With 4 Types Of Digital Advertising?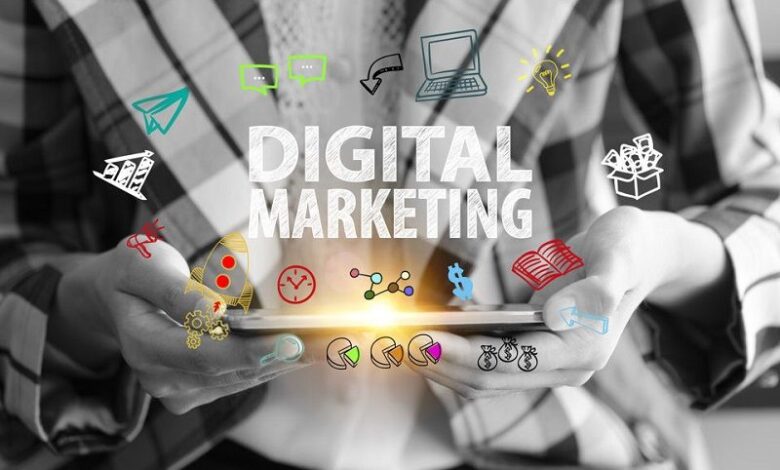 The digital advertising world is always changing. The strategies are never the same, keeping everyone on their toes. Given its ever-changing form, you need to stay updated with the new developments happening in the industry.
But the vital question remains: how to stay ahead of the curve. Where do you even start? One of the best ways to catch up with the latest developments is to focus on the current types of digital advertising trends. This is where a digital advertising company play an important role. Digital marketing experts use the latest types of digital advertising strategies to bring in more leads and enhance revenues.
You can rest assured that the right digital media and strategies are employed for properly advertising your services and products, leaving you with ample time to focus on other core competencies.
The Internet is rapidly penetrating even the most remote corners of the world. With the number of digital platforms increasing rapidly, the digital advertising space has become one of the essential advertising sectors. Don't believe it? Let's seal the statement with some facts:
It is estimated that $521.02 billion US was spent on digital advertising in 2022. Experts predict that current spending is just the start and will increase rapidly in the coming years.
The latest projection indicates that the yearly spending may exceed $876 billion by 2026.
4 Digital Advertising Strategies to Grow Your Small Business
There are four digital advertising categories: paid search, native, social media, and display. You can use them to establish your online presence and turn leads into real customers.
Rich Media Ads:
Rich media ad is one of the most potent types of advertisement that include advanced video and audio features along with other interactive elements to engage the customers with the ad's content.
Text-based ads interact through words, and visually enticing ads sell through moving images and pictures. Rich media ads use more than one way to engage the audience with the ad. Digital advertising companies continuously innovate and develop unique rich media ad formats to deliver optimum client results. They create high-quality digital videos in various designs and high-impact displays to connect with the audience.
Native Advertising:
Native ads are a type of digital media where paid ads are created in a specific way to seamlessly fit within the customer's device they are using. They are designed to make these ads as organic as possible. The main benefit of native advertising is they are non-disruptive and don't look like a typical ad.
There are various types of native advertisements in the digital space. This includes:
Paid search ads
Feed ads
Custom ads
Promoted listings and more.
Native ads are best suited for websites in which the ad directly relates to the content the customer is viewing.
Social Media Advertising
When a digital marketer uses a digital social media platform for advertising products and services, it is known as social media advertising. The most commonly used social media platforms, also known as the Big 5, are as follows:
Facebook
Instagram
LinkedIn
Snapchat
Twitter
In the US, social media is one of the best platforms to engage and interact with the audience, as 72% of the adults are on atleast one of the social media platforms mentioned above. This substantial number of social media users will help you create customized ads for different sections of your target audience. Let us explore these platforms to understand which suits your requirements the best.
Facebook: According to a 2021 Statista report, Facebook has more than 2 billion monthly active users. You can choose your target audience based on location, age, and personal interests.
LinkedIn: If you are targeting B2B consumers, then LinkedIn is where you should be displaying your ads. It is the biggest B2B display advertiser in the US, with a hefty market share of 32.3% (eMarketer, 2021).
Instagram: If you want to engage your consumers by creating visually engaging content based on the latest trends, then Instagram is where you should be. Instagram has more than 500 million daily users who spend an average of 10 hours on it monthly.
Snapchat: With over 300 million people using this platform, Snapchat offers six advertisement formats to interact with consumers. Most Snapchat users fall between 18 to 24 years old, making it ideal for interacting with the younger target audience.
Twitter: One of the best platforms to establish organic reach with customers, Twitter is mostly used for its ad feature. The Content Marketing Institute stated that in 2021 82 percent of the B2B content advertisers used Twitter for organic marketing purposes.
Display Advertising:
Digital display advertising is an umbrella term for any advertisement that relies heavily on visual content. The unique features are a strong CTA, attractive luring text, and visually appealing graphics or displays. These advertisements usually have a built-in link to take the lead to the targeted page. Here are some examples of display ads.
Animated ads
Video ads
Interactive Ads
Lightbox ads and more
In Conclusion
The type of advertising channel you choose will depend entirely on the kind of requirement you have and the nature of the content you want to post. In case you do not have the staffing or expertise to develop a proper digital advertising plan, it is best to consult digital marketing experts that can help your business produce an effective and affordable plan.