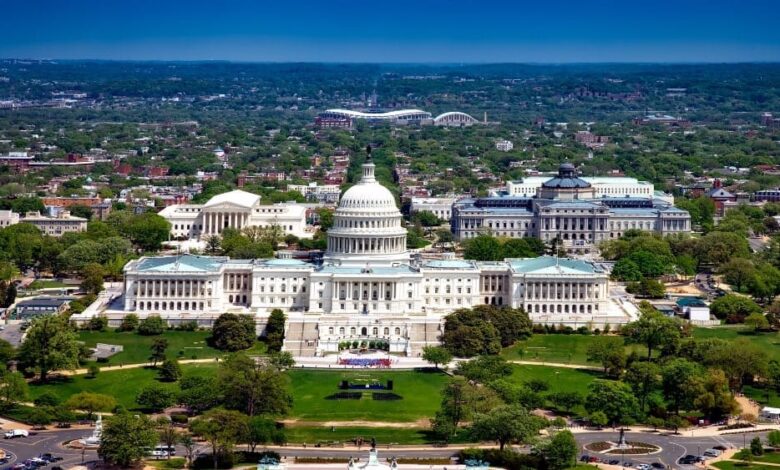 If you want to live near Washington D.C., but you want to be a little removed from the hustle and bustle of the nation's capital, you may want to consider moving to one of the nearby residential areas. While living in the heart of D.C. can be an exciting prospect for some, the business of downtown may not be that appealing to everyone.
If this sounds like your situation, expand your search to some of the "suburbs" of the capital that are known to have nice residential areas and that offer a little peace when compared to being right in the center of the city. Consider these top residential areas near the nation's capital:
Arlington, Virginia
Arlington is just across the Potomac from Washington D.C., only five miles away. This makes for an easy and convenient commute. Arlington has a lot to offer residents, including a relatively peaceful area when compared with the heart of D.C.
Arlington is also home to the Pentagon, Reagan National Airport, and Arlington National Cemetery. If you like the idea of being super close to the capital with many landmarks nearby, Arlington may be the perfect "suburb" for you. You can check out the Arlington real estate that is available to see if anything meets your needs.
Bethesda, Maryland
Bethesda is another residential area near Washington D.C. that residents love. While it doesn;t have the hustle of the capital, it still offers plenty of big city perks to residents while still offering a quiet, residential feel. Plus, the average commute time from Bethesda is less than half an hour, making this a great option for anyone commuting to work.
Bethesda is known to be affluent, and many residents hold college degrees. The city also has an amazing restaurant scene and art scene, so you still get some of the benefits of living in a bigger city without having to go into D.C. every time you want to do something. If this sounds appealing, Bethesda may be the pick for you.
Rockville, Maryland
Rockville is another Maryland city that offers easy access to D.C. as well as the residential community feels. Rockville is just over a thirty minute commute for most commuters and is located northwest of D.C. about 20 miles.
Rockville has a town square with several restaurants and shops, giving the residential area a city feel. There is also the Civic Center park if you enjoy spending time outdoors. If you are moving your family to D.C. Rockville might be a good choice for you, since it has highly-rated schools and low crime rates.
If you are hoping to find a more residential, community-based area near Washington D.C., the "suburbs" might be your best option. Arlington, Bethesda, and Rockville offer everything you want in a suburb, including nice, residential areas, convenient commutes, and more, while still offering some of the benefits of a bigger city, including restaurants, arts, and attractions. There are plenty of good options for residential areas near the nation's capital.